We work hard to build exceptional homes for our clients.
When it's time to choose a home builder for your new home construction or renovation project, you will want to be sure that the company you select has the experience and knowledge required to deliver great results. At Fuhre Construction Ltd., we have been the premier home builders in the Thornbury, Ontario area for more than 40 years and are confident we can provide the services you need.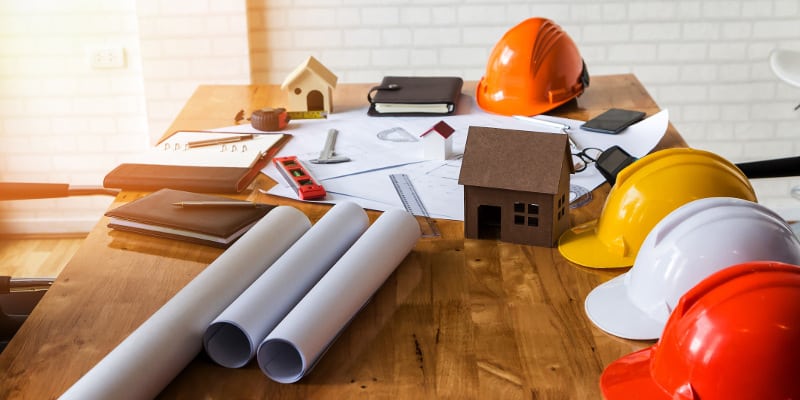 Why People Choose Us
There are several reasons why our customers continue to refer us to their friends and family every year. Not only are we committed to staying within the allotted budget for every project, but we also work hard to stick to deadlines and finish any home building project on time. Part of our exceptional service is working with our customers to achieve their goals efficiently, effectively, and with superior results every time.
We're a One-Stop-Shop for Your Custom Build Needs
As home builders local to the Thornbury area, we are knowledgeable about the products and construction process required to provide your family with the best possible home. We can apply any custom work that is required during your build and help you determine what is most important during the home building process for the best outcomes. You'll also find our knowledge and skills fitting for many types of home renovation projects.
Getting Started with Your Build
The first step to get started with your dream home is a simple phone call. Pick up the phone and contact us at Fuhre Construction Ltd. to speak with a member of our home building team. At this point, we would like to hear more about what you want from your home as well as the size of home you are interested in.
After that, we will sit down with you and show you floor plans we think will work for you and your family. Let us know what your budget is at this point, too –building a custom home may be less expensive than you think!
Once you solidify a floor plan, one of the most exciting parts of working with our home builders begins. We will introduce you to our selection of finishes and options for making your home truly your own. We can also introduce you to a designer who can help you create a picture-perfect result for your new home.
Throughout the duration of your build, our home builders will only use quality products and rely on trusted practices for building a quality home. Feel free to visit your new home site at any time – just let us know when you want to come and take a look, so we can make sure the area is safe for your visit. We are also happy to answer your questions at any time, so please never hesitate to give us a call.
Reach Out to Us Today
If you have questions about our services or would like to know why we are your best choice for home builders in Thornbury, contact us at Fuhre Construction Ltd. today. We'll be happy to discuss your project, schedule an estimate, and provide the excellent services you require to enjoy your new home.
---
At Fuhre Construction Ltd., our home builders proudly serve Collingwood, The Blue Mountains, Wasaga Beach, Thornbury, Meaford, Stayner, Owen Sound, and Barrie, Ontario.