We provide superior commercial bathroom renovation services to our clients.
As a commercial building manager or owner, you're responsible for providing an appealing atmosphere for those who visit the facility. Many in this role underestimate the importance of up-to-date commercial restrooms, but these areas are some of the most highly utilized in the entire structure. Whether you have an office building where employees spend 40 or more hours a week or you're managing an industrial warehouse, it's important to have restrooms that meet the needs of your tenants and clients.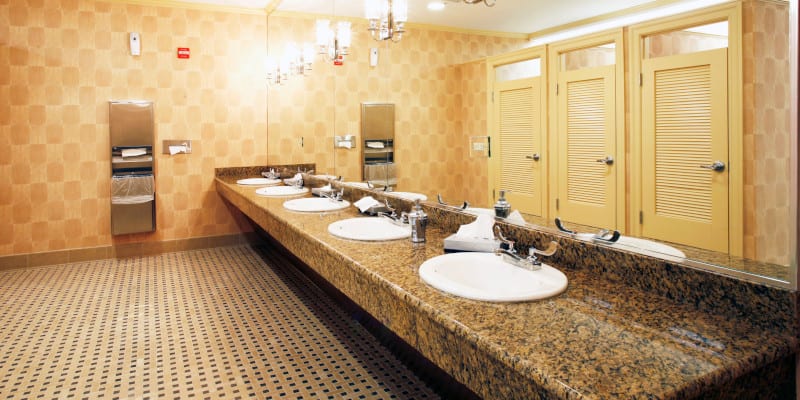 An outdated or unappealing bathroom can lead to a negative impression in the mind of someone who is visiting your building for the first time. If this individual is a potential tenant or customer, that negative impression could cost you a lease agreement or a sale. A commercial bathroom renovation is the answer, and our team at Fuhre Construction Ltd. can take care of the job. We provide commercial bathroom renovation services to clients located throughout Collingwood, Ontario.
When we take care of a commercial bathroom renovation, we start by meeting with you to discuss your expectations and budget for the project. From there, we'll come up with a plan that fits your needs and provides the upgrades you want. This may include replacing the countertops, adding new partitions between the stalls, or putting in new fixtures to replace outdated brass ones. No matter what you'd like done as part of your commercial bathroom renovation, our team is here to tackle the job. Contact us at Fuhre Construction Ltd. to start the renovation process.
---
At Fuhre Construction Ltd., we offer commercial bathroom renovation services in Collingwood, The Blue Mountains, Wasaga Beach, Thornbury, Meaford, Stayner, Owen Sound, and Barrie, Ontario.