When we perform a commercial kitchen renovation, we take several key factors into account.
In order to run a restaurant, catering business, or other commercial facility that produces food, a building must have a commercial kitchen that meets the needs of the employees. Without modern appliances and a layout that allows for efficiency and movement, you could end up with slower processes that make it difficult to succeed in the food industry. If your commercial kitchen isn't up to the standard, contact us at Fuhre Construction Ltd. to provide commercial kitchen renovation services. We work closely with the owners of commercial buildings located throughout Wasaga Beach, Ontario and the surrounding cities.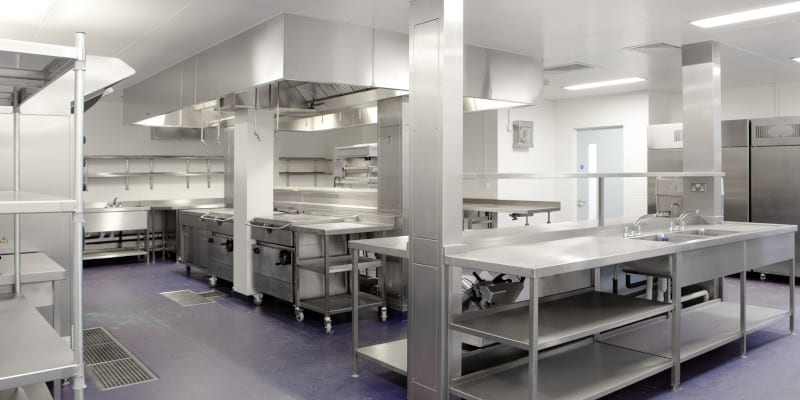 When we perform a commercial kitchen renovation, we take several key factors into account. Your commercial kitchen should offer plenty of room for chefs and servers to move around and take care of important tasks. The actual size of your kitchen will depend on the space you have available, as well as the number of employees that you need to staff the facility at peak times. We'll also look at the storage space, including countertops, cabinetry, and closets, ensuring that you can store all the essentials within easy reach. A commercial kitchen must meet all health and safety codes to protect your clients and avoid getting slapped with a hefty fine.
With more than 50 years of experience, Fuhre Construction Ltd. is the team to trust for your commercial kitchen renovation. We have worked on many commercial kitchens over the years and can make sure the space we design and construct will meet the needs of your business and employees.
---
At Fuhre Construction Ltd., we offer commercial kitchen renovation services in Collingwood, The Blue Mountains, Wasaga Beach, Thornbury, Meaford, Stayner, Owen Sound, and Barrie, Ontario.