There are several advantages you'll enjoy after a kitchen renovation that make it a wise investment.
There are many drawbacks involved with having a dated kitchen at your home in The Blue Mountains, Ontario area. Not only does it adversely affect the resale value of your home, but it also detracts from your family's enjoyment. At Fuhre Construction Ltd., we offer exceptional kitchen renovation services that will make your investment give you the benefits you deserve, and perhaps a few you didn't expect.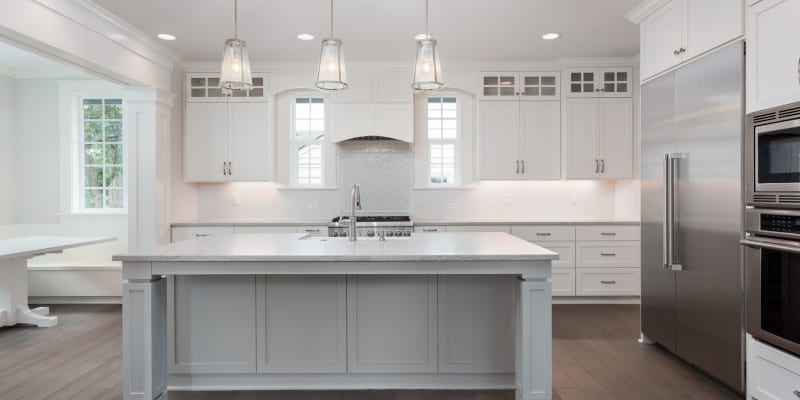 One of the surprising benefits of kitchen renovations is getting back to enjoying meals at home. This makes for improved family relationships, lower food costs, and generally healthier meals. When you have a kitchen you love, the chef in you comes out, and the results can be amazing! What you'll also find amazing is our signature process that takes you from start to completion feeling confident that your vision will be created with every detail accounted for.
We are able to produce exceptional kitchen renovation results because we take the time to get to know you, your family, your style, and objectives before the first blueprint or drawing has begun. We utilize our more than 50 years of experience to be a valuable resource to you should you need assistance deciding on a particular layout, cabinetry style, or other aspect of your kitchen renovation. As a general contractor, there are no limits to what we can do for you, so feel free to discuss even the most complex changes you have in mind.
If you would like to further discuss your kitchen renovation, don't hesitate to contact us. We also do kitchen renovation projects in commercial properties. We look forward to creating a functional and pleasing kitchen that adds value to your home and your life.
---
At Fuhre Construction Ltd., we offer kitchen renovation services in Collingwood, The Blue Mountains, Wasaga Beach, Thornbury, Meaford, Stayner, Owen Sound, and Barrie, Ontario.