If you have questions about what a building maintenance contractor can do, give us a call.
When you're responsible for a commercial building, you have many different tasks on your to-do list. Making sure the facility is safe and well-maintained is especially important, particularly when you rent it out to tenants or provide the space to employees to perform their tasks and keep your business running. However, most building owners and managers simply don't have the time to handle all the various aspects of maintaining their structures. At Fuhre Construction Ltd., we can take care of these tasks for you as your trusted building maintenance contractor.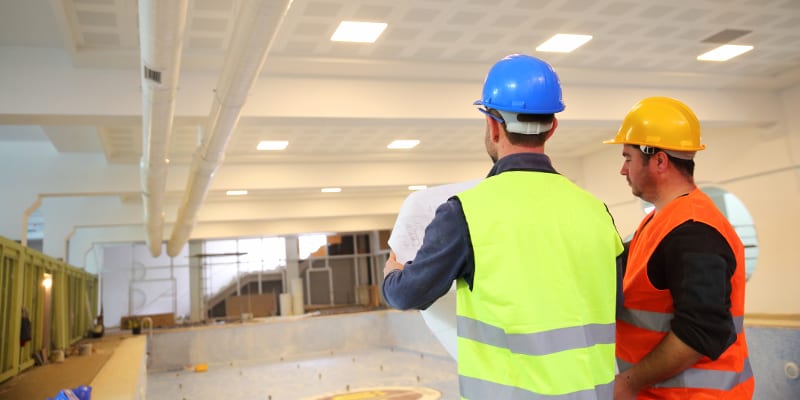 Hiring a professional building maintenance contractor can benefit you in a number of key ways. The first is maintaining a safe facility for your employees or tenants, which we can do by performing any necessary repairs or updating components that have become worn out. Another benefit comes in the form of your time. When you're not worried about whether certain tasks are getting done or how you're going to get to the work that needs to be completed, you can focus on the other aspects of running your business.
As one of the premier building maintenance contractors in The Blue Mountains, Ontario area, we take pride in delivering solutions to each of our valued clients. We can help you keep your commercial facility in excellent shape throughout the changing seasons. Our services include repairs, renovations, and preventive care. When something is damaged or broken, we can come in to assess the problem and come up with a plan to get it repaired. Our renovation services can help when your business is growing and you need more space, when you want to enhance the aesthetic appeal of the space, or if an area of the building isn't meeting code and needs to be improved.
Taking care of a commercial facility can easily become a full-time job, so turning it over to your trusted building maintenance contractor ensures that your building stays in good condition. We have worked with a number of commercial clients since our business started in 1967, and we would be honored to take on this task for you as well.
If you have questions about what a building maintenance contractor can do, give us a call. We'll be happy to go through our services and what we typically handle for our clients. Our team members can also help you stay on budget, whether we're performing a repair, a major renovation, or a preventive service, and stick to the timeline we set at the start of the job. Our family-run business is committed to our clients, delivering the products and services you want while going above and beyond your expectations.
Over the years, we have been honored to receive multiple awards and accolades for our excellent craftmanship and commitment to our clients. We live up to our reputation for honest work done right and deliver our services on budget and on time. Contact us to find out how we can care for your commercial facility and keep it in excellent condition.
---
At Fuhre Construction Ltd., our building maintenance contractors proudly serve Collingwood, The Blue Mountains, Wasaga Beach, Thornbury, Meaford, Stayner, Owen Sound, and Barrie, Ontario.